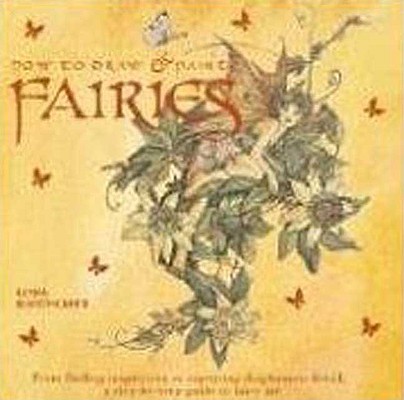 How to Draw and Paint Fairies: From Finding Inspiration to Capturing Diaphanous Detail, a Step-By-Step Guide to Fairy Art (Paperback)
From Finding Inspiration to Capturing Diaphanous Detail, a Step-By-Step Guide to Fairy Art
Watson-Guptill Publications, 9780823023837, 128pp.
Publication Date: October 1, 2005
Description
How do you draw a fairy? It's not like you can convince one to do life modeling in your studio. How to Draw and Paint Fairies confronts the fairy labor shortage directly, explaining all the techniques needed to bring fairy art to life. For beginners, explanations of basic techniques and easy-to-follow constructional drawings, plus information on materials, sketching, forms, and color make starting out easy and pleasant. As artists progress, the book offers detailed descriptions and beautiful illustrations of little people--from flower, water, and moon fairies, to nymphs and sprites, to sirens. Basic to advanced techniques on watercolor and mixed media are covered step-by-step, and finished images from leading fairy artists provide inspiration. This beautiful book will make every artist believe in fairies.
About the Author
Hazel Harrison, a professional artist who studied painting at the Guildford School of Art and the Royal Academy of Painting, is the author of more than thirty highly regarded art instruction books. Linda Ravenscroft is an internationally renowned fantasy artist.
Advertisement