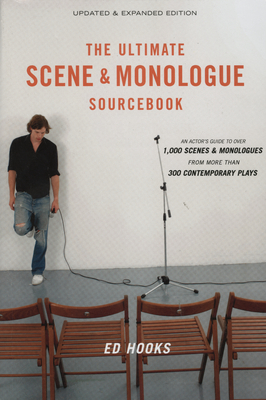 The Ultimate Scene & Monologue Sourcebook: An Actor's Reference to Over 1,000 Monologues and Scenes from More Than 300 Contemporary Plays (Paperback)
An Actor's Reference to Over 1,000 Monologues and Scenes from More Than 300 Contemporary Plays
Back Stage Books, 9780823099498, 336pp.
Publication Date: October 16, 2007
Description
All actors and acting teachers need The Ultimate Scene and Monologue Sourcebook, the invaluable guide to finding just the right piece for every audition. This remarkable book describes the characters, action, and mood for more than 1,000 scenes in over 300 plays. This unique format is ideal for acting teachers who want their students to understand each monologue in context. Using these guidelines, the actor can quickly pinpoint the perfect monologue, then find the text in the Samuel French or Dramatist Play Service edition of the play. Newly revised and expanded, the book also includes the author's own assessment of each monologue.
About the Author
Ed Hooks has been a nationally recognized actor, teacher, and columnist for more than 30 years. He has appeared in more than 100 television shows, including Murder, She Wrote; Days of Our Lives; and Home Improvement. He is the author of four books, including The Audition Book and The Ultimate Scene and Monologue Sourcebook. He lives in Chicago.
Advertisement