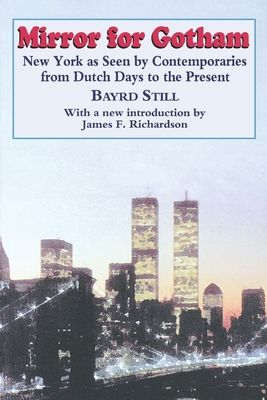 Mirror for Gotham: New York as Seen by Contemporaries from Dutch Days to the Present (Paperback)
New York as Seen by Contemporaries from Dutch Days to the Present
Fordham University Press, 9780823215294, 417pp.
Publication Date: January 1, 1999
Description
A collection of some 600 excerpts from contemporary essays and letters, plus numerous b&w photos and reproductions, capturing a panoramic picture of the city from Dutch days to the 1950s. Pieces by authors such as James Fenimore Cooper, Charles Dickens, and Mark Twain are organized chronologically, covering eras such as the early national period, the emergence of the modern city (1870-1900), and the golden generation (1900-1930). A new introduction by James F. Richardson brings the account up to date.
Advertisement