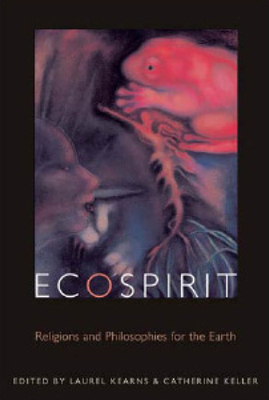 Ecospirit: Religions and Philosophies for the Earth (Paperback)
Religions and Philosophies for the Earth
Fordham University Press, 9780823227464, 644pp.
Publication Date: June 15, 2007
* Individual store prices may vary.
or
Not Currently Available for Direct Purchase
Description
We hope--even as we doubt--that the environmental crisis can be controlled. Public awareness of our species' self-destructiveness as material beings in a material world is growing--but so is the destructiveness. The practical interventions needed for saving and restoring the earth will require a collective shift of such magnitude as to take on a spiritual and religious intensity.
This transformation has in part already begun. Traditions of ecological theology and ecologically aware religious practice have been preparing the way for decades. Yet these traditions still remain marginal to society, academy, and church.
With a fresh, transdisciplinary approach, Ecospirit probes the possibility of a green shift radical enough to permeate the ancient roots of our sensibility and the social sources of our practice. From new language for imagining the earth as a living ground to current constructions of nature in theology, science, and philosophy; from environmentalism's questioning of postmodern thought to a garden of green doctrines, rituals, and liturgies for contemporary religion, these original essays explore and expand our sense of how to proceed in the face of an ecological crisis that demands new thinking and acting. In the midst of planetary crisis, they activate
imagination, humor, ritual, and hope.
About the Author
LAUREL KEARNS is Associate Professor of Sociology of Religion and Environmental Studies in the Theological School and Graduate Division of Religion of Drew University. CATHERINE KELLER is Professor of Constructive Theology in the Theological School and Graduate Division of Religion at Drew University. She co-edited with Virginia Burrus the first volume of the Transdisciplinary Theological Colloquia, Toward a Theology of Eros: Transfiguring Passion at the Limits of Discipline (Fordham), and co-edited with Laurel Kearns its second volume, Ecospirit: Philosophies and Religions for the Earth (Fordham). Previous books include Face of the Deep: A Theology of Becoming and On the Mystery: Discerning Divinity in Process.
Advertisement