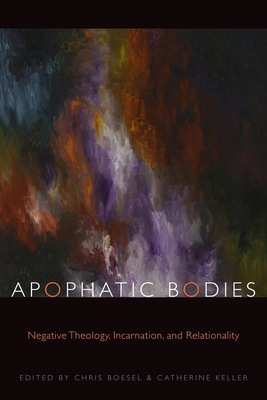 Apophatic Bodies
Negative Theology, Incarnation, and Relationality (Transdisciplinary Theological Colloquia)
Paperback

* Individual store prices may vary.
Other Editions of This Title:
Hardcover (11/28/2009)
Description
The ancient doctrine of negative theology or apophasis--the attempt to describe God by speaking only of what cannot be said about the divine perfection and goodness--has taken on new life in the concern with language and its limits that preoccupies much postmodern philosophy, theology, and related disciplines. How does this mystical tradition intersect with the concern with material bodies that is simultaneously a focus in these areas? This volume pursues the unlikely conjunction of apophasis and the body, not for the cachet of the "cutting edge" but rather out of an ethical passion for the integrity of all creaturely bodies as they are caught
up in various ideological mechanisms--religious, theological, political, economic--that threaten their dignity and material well-being.
The contributors, a diverse collection of scholars in theology, philosophy, history, and biblical studies, rethink the relationship between the concrete tradition of negative theology and apophatic discourses widely construed. They further endeavor to link these to the theological theme of incarnation and more general issues of embodiment, sexuality, and cosmology. Along the way, they engage and deploy the resources of contextual and liberation theology, post-structuralism, postcolonialism, process thought, and feminism. The result not only recasts the nature and possibilities of theological discourse but explores the possibilities of academic discussion across and beyond disciplines in concrete engagement with the well-being of bodies, both organic and inorganic. The volume interrogates the complex capacities of religious discourse both to threaten and positively to draw upon the material well-being of creation.
Fordham University Press, 9780823230822, 448pp.
Publication Date: November 28, 2009
About the Author
Chris Boesel is associate professor of Christian theology at Drew Theological School in New Jersey. His work focuses on Kierkegaardian and Barthian approaches to confessional Christian faith and its relation to progressive ethical commitments to social justice in dialogue with liberation theologies and postmodern philosophies. He is the author of Risking Proclamation, Respecting Difference: Christian Faith, Imperialistic Discourse, and Abraham. Catherine Keller is George T. Cobb Professor of Constructive Theology in the Theological School and Graduate Division of Religion at Drew University. Recent books include Cloud of the Impossible: Negative Theology and Planetary Entanglement; On the Mystery: Discerning Divinity in Process; Face of the Deep: A Theology of Becoming; and Ecospirit: Theologies and Philosophies of the Earth (Fordham).