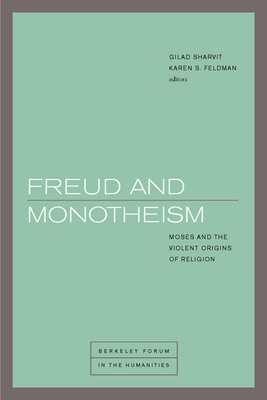 Freud and Monotheism (Paperback)
Moses and the Violent Origins of Religion (Berkeley Forum in the Humanities)
Fordham University Press, 9780823280032, 248pp.
Publication Date: June 5, 2018
Other Editions of This Title:
Hardcover (6/5/2018)
* Individual store prices may vary.
Description
Over the last few decades, vibrant debates regarding post-secularism have found inspiration and provocation in the works of Sigmund Freud. A new interest in psychoanalysis's relation to society has emerged, allowing Freud's account of the interdependence of religion, ethics, and violence to gain currency in recent debates on modernity. In that context, the pivotal role of Freud's masterpiece, Moses and Monotheism, is widely recognized.
Freud and Monotheism critically examines a range of discourses surrounding Freud and Moses, taking as its entry point Freud's relations to Judaism, his conception of tradition and history, his theory of the mind, and his model of transgenerational inheritance. Highlighting the broad impact of Moses and Monotheism across the humanities, contributors from philosophy, comparative literature, cultural studies, Jewish studies, psychoanalysis, and Egyptology come together to illuminate Freud's book and the modern world with which it grapples.
About the Author
Gilad Sharvit (Edited By) Gilad Sharvit is a Townsend Fellow at the Townsend Center for the Humanities at the University of California, Berkeley. Karen S. Feldman (Edited By) Karen S. Feldman is Associate Professor of German at the University of California, Berkeley. She is author of Binding Words: Conscience and Rhetoric in Hobbes, Hegel and Heidegger.