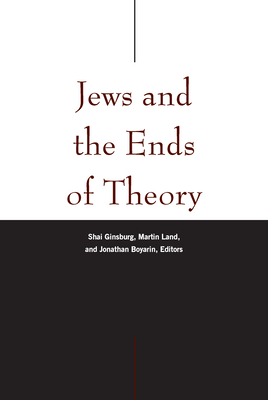 Jews and the Ends of Theory (Paperback)
Fordham University Press, 9780823281992, 336pp.
Publication Date: December 4, 2018
Other Editions of This Title:
Hardcover (12/4/2018)
* Individual store prices may vary.
Description
Theory, as it's happened across the humanities, has often been coded as "Jewish." This collection of essays seeks to move past explanations for this understanding that rely on the self-evident (the historical centrality of Jews to the rise of Critical Theory with the Frankfurt School) or stereotypical (psychoanalysis as the "Jewish Science") in order to show how certain problematics of modern Jewishness enrich theory.
In the range of violence and agency that attend the appellation "Jew," depending on how, where, and by whom it's uttered, we can see that Jewishness is a rhetorical as much as a sociological fact, and that its rhetorical and sociological aspects, while linked, are not identical. Attention to this disjuncture helps to elucidate the questions of power, subjectivity, identity, figuration, language, and relation that modern theory has grappled with. These questions in turn implicate geopolitical issues such as the relation of a people to a state and the violence done in the name of simplistic identitarian ideologies.
Clarifying a situation where "the Jew" is not readily or unproblematically legible, the editors propose what they call "spectral reading," a way to understand Jewishness as a fluid and rhetorical presence. While not divorced from sociological facts, this spectral reading works in concert with contemporary theory to mediate pessimistic and utopian impulses, experiences, and realities.
Contributors: Svetlana Boym, Andrew Bush, Sergey Dolgopolski, Jay Geller, Sarah Hammerschlag, Hannan Hever, Martin Land, Martin Jay, James I. Porter, Yehouda Shenhav, Elliot R. Wolfson
About the Author
Shai Ginsburg (Edited By) Shai Ginsburg is Associate Professor of Asian and Middle Eastern Studies and Jewish Studies at Duke University. Martin Land (Edited By) Martin Land is Senior Lecturer in the Department of Computer Science at Hadassah College and the Open University of Israel. Jonathan Boyarin (Edited By) Jonathan Boyarin is Diann G. and Thomas A. Mann Professor of Modern Jewish Studies in the Departments of Anthropology and Near Eastern Studies at Cornell University.
or
Not Currently Available for Direct Purchase