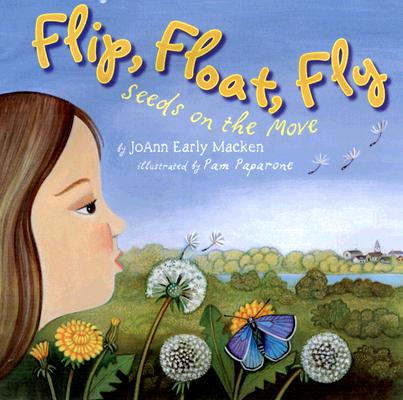 Flip, Float, Fly: Seeds on the Move (Hardcover)
Seeds on the Move
Holiday House, 9780823420438, 32pp.
Publication Date: March 15, 2008
Description
Fans of From Seed to Plant, a perennial seller by Gail Gibbons, will want this lushly illustrated picture book. A gust of wind lifes a maple seed, sending it spinning like a shiny green helicopter throught the sky. Where wil it land? From splashing away in a raindrop to scurrying with scampering squirrels to hitching rides on your sleeves and socks, seeds have many ingenious ways to traveling to new laces, growing roots, and beginning the cycle again.
Advertisement