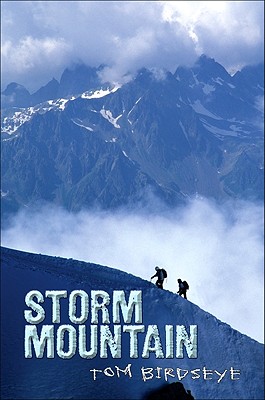 Storm Mountain (Hardcover)
Holiday House, 9780823421305, 135pp.
Publication Date: August 1, 2010
Description
Impossible Suicidal That's thirteen-year-old Cat's reaction to her impulsive, irrepressible cousin Ty's harebrained scheme to spread the ashes of their late fathers at the summit of the same treacherous mountain that claimed both their lives. But when Ty sets off on his own--stealing her dog and her father's ashes--Cat is forced to follow against her better judgement. Things deteriorate quickly. Avalanches, dangerous glacial crevasses, and a blinding blizzard force Cat to put all her mountaineering knowledge to work if they are to survive. This gripping wilderness survival story is lightened by humor and made truly memorable by the young protagonists, whose struggles help mend their fractious relationship and strengthen the bond formed by shared tragedy.
Advertisement