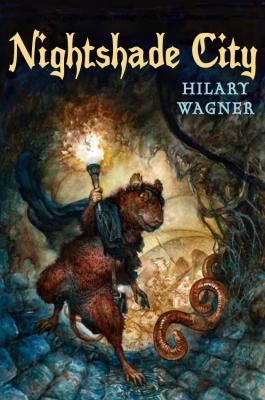 Nightshade City (Hardcover)
Book I of the Nightshade Chronicles
Holiday House, 9780823422852, 320pp.
Publication Date: October 1, 2010
* Individual store prices may vary.
Description
Deep beneath a modern metropolis lies the Catacombs, a kingdom of remarkable rats of superior intellect. Juniper and his maverick band of rebel rats have been plotting ever since the Bloody Coup turned the Catacombs, a once-peaceful democracy, into a brutal dictatorship ruled by decadent High Minister Killdeer and his vicious henchman, Billycan, a former lab rat with a fondness for butchery. When three young orphan rats -- brothers Vincent and Victor and a clever female named Clover -- flee the Catacombs in mortal peril and join forces with the rebels, it proves to be the spark that ignites the long-awaited battle to overthrow their oppressors and create a new city: Nightshade City. E-BOOK EDITION NOW ALSO INCLUDES THE FIRST CHAPTER OF The White Assassin, Book II of the Nightshade Chronicles.
About the Author
Hilary Wagner lives in the Chicago suburbs. Her first book, Nightshade City, was called "a good story well-told" by Kirkus Reviews, which also said, "Fans of Suzanne Collins's Underland Chronicles and Brian Jacques's Redwall series will enjoy this fast-paced adventure." Visit her website at www.nightshadecity.com.
or
Not Currently Available for Direct Purchase