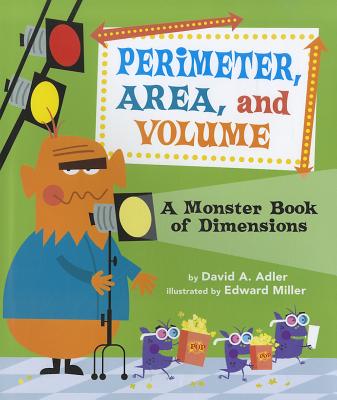 Perimeter, Area, and Volume: A Monster Book of Dimensions (Hardcover)
A Monster Book of Dimensions
Holiday House, 9780823422906, 32pp.
Publication Date: February 1, 2012
Description
This book is aligned with the Common Core State Standards for third-grade, fourth-grade, and fifth-grade mathematics in measurement and data: (3.MD. 5-8), (4.MD. 2-3), and (5.MD. 3-5). Grab your jumbo popcorn and 3-D glasses, because you're invited to the premiere of a 3-D movie The star-studded cast of monsters will help you calculate the perimeter of the set, the area of the movie screen, and the volume of your popcorn box. Learning about dimensions has never been so entertaining.
Advertisement