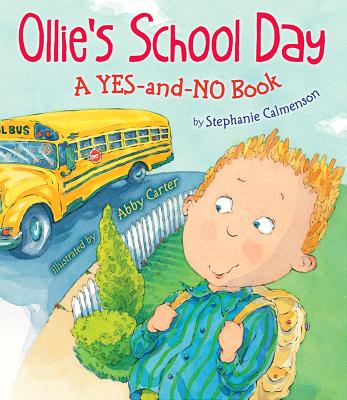 Ollie's School Day: A Yes-And-No Story (Hardcover)
A Yes-And-No Story
Holiday House, 9780823423774, 24pp.
Publication Date: August 1, 2012
Description
Children are invited to shout out the answers--some
silly, some serious--to yes-and-no questions as they
follow Ollie during a day at school.
What will Ollie wear to school? A bathing suit? NO A
space suit? NO A police officer's uniform? NO Will
Ollie wear pants, a shirt, socks, and shoes? YES
While chock-full of fun, this read-aloud favorite offers
many educational opportunities as it engages children
in the reading process, exposes them to the sight
words yes and no, and teaches social skills and positive
classroom behavior.
Advertisement