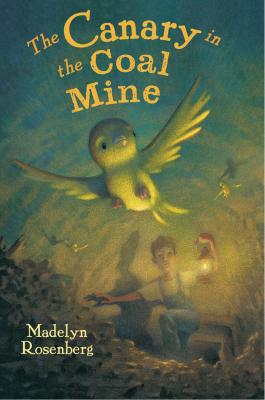 Canary in the Coal Mine (Hardcover)
Holiday House, 9780823426003, 140pp.
Publication Date: April 15, 2013
Description
Bitty is a canary whose courage more than makes up for his diminutive size. Of course, as a bird who detects deadly gas leaks in a West Virginia coal mine during the Depression, he is used to facing danger. Tired of unsafe working conditions, he escapes and hops a coal train to the state capital to seek help in improving the plights of miners and their canaries. While there, Bitty manages to bring together two men: a state senator and the inventor of a machine that can replace canaries. But Bitty's return to Coal Hallow coincides with a shattering mining accident that affects humans and canaries alike.
In the tradition of E.B. White and George Sheldon, Madelyn Rosenberg has written and extraordinary novel starring unforgettable animals in an incredibly imaginative society
Advertisement