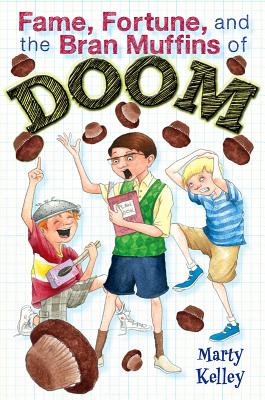 Fame Forture and the Bran Muffins of Doom (Hardcover)
Holiday House, 9780823426065, 144pp.
Publication Date: August 1, 2012
Description
Simon's latest scheme is to gain everlasting fame and
glory by winning the school talent show. What stands in
his way? A lot. There's the fact that he doesn't sing,
dance, or play a musical instrument. There's Stacy and
her distracting brown eyes. There's the evil Mike McApline
and his cronies. And last, but certainly not least, is
the aged Mrs. Anaand, who insists on bombarding
Simon and his friends with dangerously hard muffins
while they rehearse their act. Utter humiliation is looking
a lot more likely than fame and glory for Simon's
band, The Groovy Guys.
This hilarious chapter book features illustrations,
pages from Simon's secret notebook, and a glossary.
Advertisement