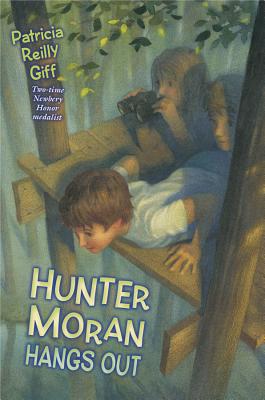 Hunter Moran Hangs Out (Hardcover)
Holiday House, 9780823428595, 134pp.
Publication Date: September 1, 2013
Description
When Hunter and his twin brother, Zack, hear from Sarah Yulefiski that there is going to be a kidnapping in Newfield, they are on high alert. But the more shocking news is yet to come: they figure out that Steadman, their younger brother, is the kidnapper's target. After erecting a rickety lookout tower high in a tree in nearby Werewolf Woods, they discover suspicious activities going on around town: a probably ax murderer is hiding in the cellar of an empty house, Bradley the neighborhood bully is poking at what must be dead bodies in the pond, and a suspicious letter arrives for Mom. Meanwhile, Mom heads to the hospital to give birth to a new sibling whom the boys hope to name Killer Godzilla while hapless Nana tries to hold down the fort at the chaotic Moran family home.
Advertisement