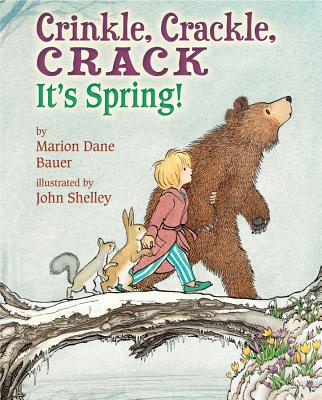 Crinkle, Crackle, Crack: It's Spring! (Hardcover)
It's Spring!
Holiday House, 9780823429523, 32pp.
Publication Date: February 1, 2015
Description
Rap, bap, tap. Late one winter night, a boy wakes to strange noises. There's a bear in his yard The bear leads him to a forest, where the snow has grown muddy and the trees have sprouted buds. The frost is melting--crinkle, crackle, CRACK. As they move deeper into the forest, the sounds grow louder. Rap, bap, tap, crunch, scrunch, crinkle, crackle, CRACK In an explosion of spring a baby bird is born, ice shatters, and flowers burst forth.
John Shelley's illustrations celebrate the season in a burst of color, as the woods transform from a moonlit winter wonderland to a wonderfully bright floral scene.
Advertisement