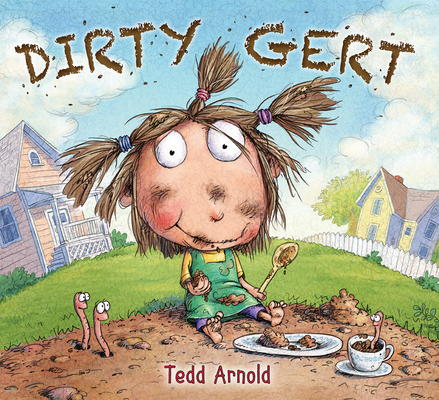 Dirty Gert (Paperback)
Holiday House, 9780823430543, 32pp.
Publication Date: January 15, 2014
Description
Gert loves dirt. She rolls in it, digs in it, even tastes it. Then one day while making mud pies in the rain, Gert becomes reorganized: she grows branches, leaves and roots. Gert is delighted . . . until camera crews televise her, botanists analyze her, and Hollywood tries to immortalize her. The child is traumatized But Mom and Dad know what to do to protect their offbeat plant-child. They shoo away the intruders. Told in rhythm and rhyme and illustrated with Tedd Arnold's offbeat yet endearing characters, this story is a humorous testament to individuality and unconditional love.
Advertisement