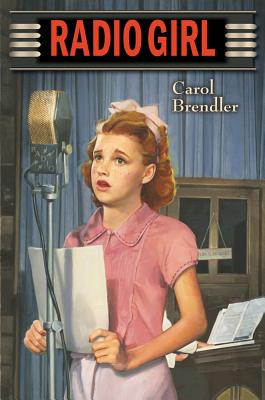 Radio Girl (Paperback)
Holiday House, 9780823431922, 202pp.
Publication Date: August 31, 2014
* Individual store prices may vary.
or
Not Currently Available for Direct Purchase
Description
Can a girl from a middle-class Irish Catholic family living in Newark, New Jersey, in 1938 find fame and fortune (or even a job) as a radio star?

Tune in to this unforgettable historical novel to find out. Poignant, often hilarious, it's the story of a family in crisis. Just as artful deception, smoke and mirrors characterize radio reality, so lies, secrets, and profound misunderstandings mark fourteen-year-old Cece Maloney's life: her secret job at a radio station, a cheating father, an aunt who may be romantically involved with the parish priest, a boy-crazed best friend, and a ham radio operator and would-be soldier both lying to their parents. The worlds collide on the night of Orson Welle's famous "The War of the Worlds" broadcast. As thousands flee in panic from the alleged Martian invasion, Cece must expose the truth about the radio hoax and confront the truth about her own and he family's dishonesty.
Advertisement