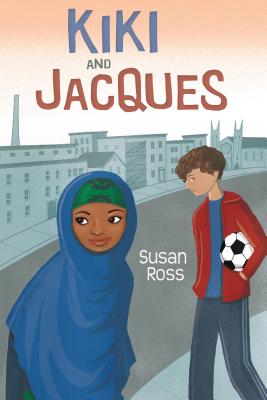 Kiki and Jacques (Hardcover)
Holiday House, 9780823434275, 128pp.
Publication Date: July 1, 2015
* Individual store prices may vary.
Description
Eleven-year-old Jacques's mother has passed away, his father is jobless and drinking again and his grandmother's bridal store is on the verge of going out of business. Plus he's under pressure from an older boy to join in some illegal activities. At least Jacques can look forward to the soccer season. After all, he's a shoo-in for captain. But the arrival of Somali refugees shakes up nearly everything in Jacques's Maine town, including the soccer team. So Jacques is surprised to find himself becoming friends with Kiki, a cheerful and strong-minded immigrant. Despite their many differences they are able to help one another triumph over problems with friends, family and growing up.
About the Author
Susan Ross lives in Connecticut. She was born and grew up in Lewiston, Maine. She was inspired to write this story by incidents in her hometown when refugees from Somalia began to settle there in the early 2000s.