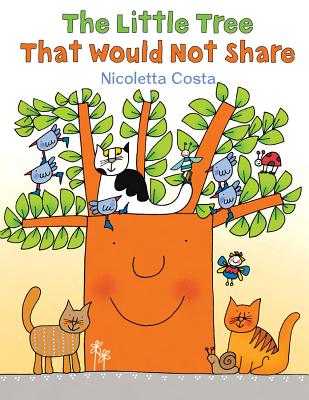 The Little Tree That Would Not Share (Hardcover)
Holiday House, 9780823435494, 32pp.
Publication Date: February 28, 2016
Description
A tree gets planted in the middle of a big city and sprouts beautiful green leaves in the springtime. The local birds and butterflies are impressed by the tree's pretty foliage, but the little tree doesn t want to share. Go away he tells them. Summer turns into autumn, and before long the tree notices his leaves are turning yellow. As winter approaches, the leaves dry out one by one and fall to the ground. I must be very sick, the tree thinks, panicked, as he regrets his selfishness. Finally the old crow takes pity on the tree and explains the cycle of the seasons. With a sigh of relief, the tree promises to share his branches.
Advertisement