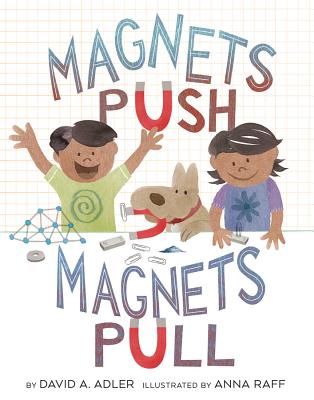 Magnets Push, Magnets Pull (Hardcover)
Holiday House, 9780823436699, 32pp.
Publication Date: January 30, 2017
Description
We can't see magnetism, but it's everywhere around us--even the Earth is a giant magnet In this fun and accessible book, David A. Adler covers the basics of magnetism. Terms such as attraction, pole, electromagnetism and force are plainly explained, while Anna A. Raff's lively art illustrates these concepts clearly. Suggested activities include instructions to make your own magnet Kids who read this direct and uncomplicated introduction will learn to appreciate how magnetism powers our world.
Advertisement