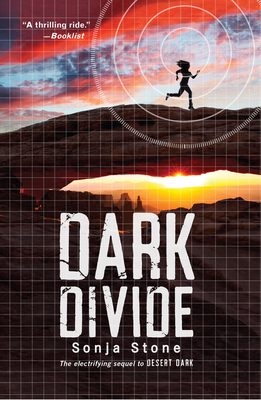 Dark Divide (Hardcover)
Holiday House, 9780823438365, 384pp.
Publication Date: July 31, 2018
* Individual store prices may vary.
Description
Hogwarts meets The Bourne Identity at Desert Mountain Academy, the covert CIA training school where Nadia Riley's harrowing adventures continue. With the trials of first semester behind her, sixteen-year-old Nadia Riley returns to Desert Mountain Academy to quietly complete her junior year. Of course, at a Black Ops training facility for the CIA, nothing ever stays quiet for long. Sure enough, Nadia's very first survival course takes a terrifying turn when she realizes she is being tracked--and her pursuer is none other than ex-recruit and traitor Damon Moore. Damon needs Nadia's help to protect someone he loves from a rogue group called the Nighthawks, and Nadia is shocked to find that she's inclined to help him. But how much can she really trust a guy who was once tasked to kill her?
About the Author
SONJA STONE collected intel on psychology and creative writing at Washington College, trained at Le Cordon Bleu for a cover job as head pastry chef, and completed a solo course at the same survival school where Tom Hanks prepared for Cast Away. This is her second novel.