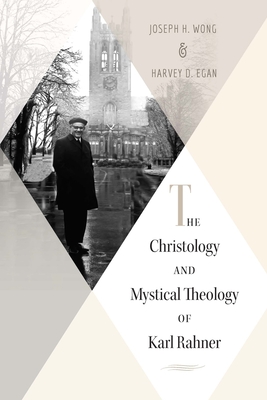 The Christology and Mystical Theology of Karl Rahner (Paperback)
Herder & Herder, 9780824598082, 184pp.
Publication Date: June 23, 2020
Other Editions of This Title:
Hardcover (6/23/2020)
* Individual store prices may vary.
Description
The Christology and Mystical Theology of Karl Rahner delineates what Rahner means by the mysticism of daily life, the mysticism of the masses, the mysticism of the classical masters, the difference between infused and awakened contemplation, the relation of mysticism to Christian perfection, and Rahner's controversial view that the mystical life does not require a special grace. It explores how Rahner embraces the person of Jesus Christ—whom Rahner sees as Christianity's center—both with his acute theological mind but also with his Jesuit heart. The book also looks at Rahner's view of Jesus as the absolute savior, his ascending and descending Christology, his creative re-interpretation of Christ's death and resurrection, his "seeking Christology, and his controversial "anonymous Christian" theory. Finally, it emphasizes the influence of St. Ignatius of Loyola on Rahner's thinking. Ignatius's Spiritual Exercises, especially their emphasis on God working immediately with the person, its Christology, and the rules for the discernment of spirits plays a key role in Rahner's overall theological view. Few Catholic theologians have taken Christian saints and mystics as theological sources as seriously as Rahner has.
About the Author
Fr. Harvey D. Egan, S.J., D.Theol., is a leading expert on Christian mysticism and the thought of Karl Rahner. Originally from Hong Kong, Fr. Joseph H. Wong, OSB Cam, is a Benedictine monk of the Camaldolese Congregation.