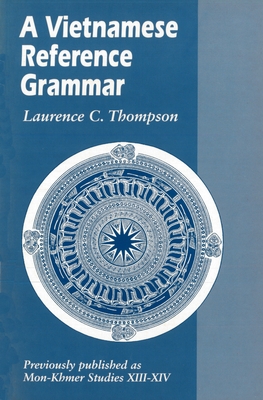 A Vietnamese Reference Grammar (Mon-Khmer Studies #13) (Paperback)
University of Hawaii Press, 9780824811174, 416pp.
Publication Date: July 1, 1988
* Individual store prices may vary.
Description
When Laurence Thompson's original Vietnamese Grammar first appeared in 1965, it went almost instantly to the top of the list of required reading for serious students of the Vietnamese language. It has stayed there ever since but, in recent years, the title has become almost impossible to find, either in bookstores or in libraries, where original copies have often grown woefully ragged and marked up or are now simply missing. In the meanwhile, the author has become aware of a number of minor infelicities and typographical errors requiring correction. Thus, both demand and scholarship have dictated this re-edition. -From the Editor's Note.