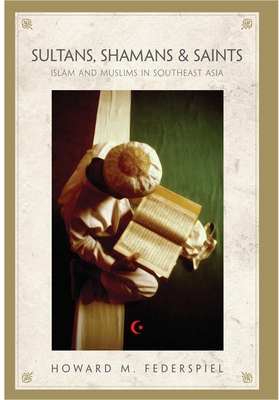 Sultans, Shamans, and Saints
Islam and Muslims in Southeast Asia
Hardcover

* Individual store prices may vary.
Description
By the fourteenth century the Islamic faith had spread via maritime trade routes to Southeast Asia where, over the next seven hundred years, it would have a continuing influence on political life, social customs, and the development of the arts. Sultans, Shamans, and Saints looks at Islam in Southeast Asia during four major eras: its arrival (to 1300), the first flowering of Islamic identity (1300-1800), the era of imperialism (1800-1945), and the era of independent nation-states (1945-2000). Ranging across the humanities and social sciences, this balanced and accessible work emphasizes the historical development of Southeast Asia's accommodation of Islam and the creation of its distinctive regional character. Each chapter opens with a general background summary that places events in the greater Asian/Southeast Asian context, followed by an overview of prominent ethnic groups, political events, customs and cultures, religious factors, and art forms.
Sultans, Shamans, and Saints will be of great value to students and researchers specializing in the study of Islam and the comparative study of Muslim societies and culture. It will also be useful to those with a world-systems approach to the study of history and globalization.
University of Hawaii Press, 9780824830526, 297pp.
Publication Date: January 31, 2007
or
Not Currently Available for Direct Purchase