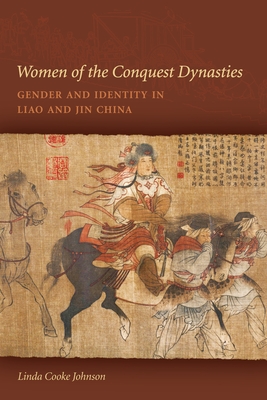 Women of the Conquest Dynasties
Gender and Identity in Liao and Jin China
Hardcover

* Individual store prices may vary.
Description
China's historical women warriors hailed from the northeast (Manchuria) during the Liao (907-1125) and Jin (1115-1234) dynasties. Celebrated in the Liao History, they were unprecedented. They rode horseback astride, were good at hunting and shooting, and took part in military battles. Several empresses--and one famous bandit chief--led armies against the enemy Song state. Women of the Conquest Dynasties represents a groundbreaking effort to survey the customs and lives of these women from the Kitan and Jurchen tribes who maintained their native traditions of horsemanship, militancy, and sexual independence while excelling in writing poetry and prose and earning praise for their Buddhist piety and Confucian ethics. Although much work has been devoted in the last few years to Chinese women of various periods, this is the first volume to incorporate recent archaeological discoveries and information drawn from Liao and Jin paintings as well as literary sources and standard historical accounts.
Conquest women combined agency and assertiveness drawn from steppe traditions with selected aspects of Chinese culture such as ethics and literacy. Empress Chengtian led Liao armies to victory against the Song, successfully ran the state for thirty years during her son's reign, and enjoyed a lengthy and public liaison with her prime minister. Empress Yingtian, the wife of the Liao founder and his assistant in military affairs, famously refused to comply with the steppe custom of following one's husband in death; instead she cut off her right hand and placed it in the late emperor's coffin as a promise to join him later. These confident and talented women were rarely submissive in matters of sexuality and spouse selection, but they were subject to the restrictions of marriage and the levirate if widowed.
The women of the northeast stand in vivid contrast to their counterparts in the south, where female identity was molded by a millennia of Confucian ethics and women were increasingly sequestered in the home and constrained by concepts of virtue. Women of the Conquest Dynasties provides new insights into the history of steppe patterns of feminine behavior and will reveal new areas of comparative study.
University of Hawaii Press, 9780824834043, 254pp.
Publication Date: July 31, 2011
or
Not Currently Available for Direct Purchase