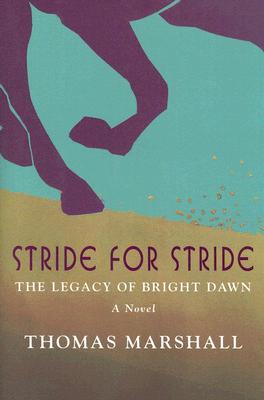 Stride for Stride: The Legacy of Bright Dawn (Hardcover)
The Legacy of Bright Dawn
Beaufort Books, 9780825305351, 328pp.
Publication Date: January 1, 2010
Description
Fate, a touch too much whiskey, and a rainy Irish night transpire to crash Bright Dawn, the very valuable and very pregnant mare, into the farm where Thresis McGee lives with her grandparents. With their loving aid, Bright Dawn gives birth without mishap to twin foals, King Stephen and Most Innocent. As a major investment and bid for prestige by an American magnate, King Stephen is sent to America to begin his training and racing career. His sister Most Innocent remains behind in the care and ownership of Thresis, deemed too small and delicate for racing despite the racehorse in her blood. In America, rookie trainer Archie Miller envisions his and King Stephen's stars rising in tandem, proving their worth to the legions of nay-sayers. The Irish hills watch as Thresis's eclectic team helps Most Innocent gather all the speed and potential she carries within her. Will King Stephen become a sensation in America, and does Most Innocent really have what it takes? Will the twins meet again... perhaps this time on the track?
Advertisement