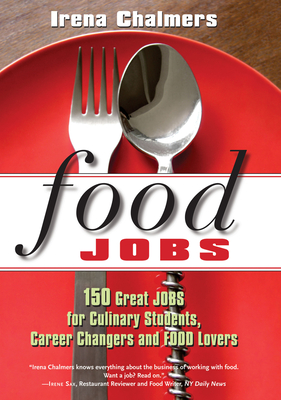 Food Jobs (Paperback)
150 Great Jobs for Culinary Students, Career Changers and Food Lovers
Beaufort Books, 9780825305924, 326pp.
Publication Date: September 1, 2008
* Individual store prices may vary.
Description
Do you want to turn your passion for food into a career? Take a bite out of the food world with help from the experts in this first-of-its-kind What Color Is Your Parachute? for food related careers.Maybe you're considering culinary school, maybe you're about to graduate, or maybe you're looking for an exciting career change. How can you translate your zest for flavor into a satisfying profession? Should you become a chef or open a specialty foods shop, write cookbooks or try your hand at food styling? Culinary careers are as varied as they are fascinating-the only challenge is deciding which one is right for you. Filled with advice from food-world pros including luminaries such as Alice Waters, Chris Kimball, Betty Fussell and Darra Goldstein Food Jobs will set you behind the stove of your dream career.Chalmers provides essential information for getting started including testimonials from the best in the field (Bobby Flay, Todd English, Gordon Hamersly, Francois Payard, Danny Meyer, Anthony Bourdain and more).