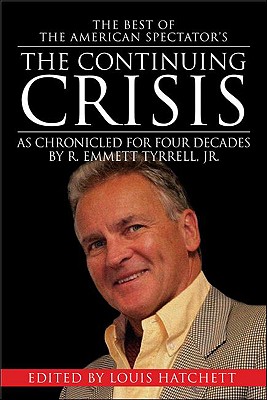 The Continuing Crisis (Paperback)
As Chronicled for Four Decades by R. Emmett Tyrrell, Jr.
Beaufort Books, 9780825305948, 288pp.
Publication Date: May 16, 2009
* Individual store prices may vary.
Description
A compilation of The American Spectator's hilarious monthly column, The Continuing Crisis, as chronicled for four decades by founder and editor-in-chief, R. Emmett Tyrrell, Jr.
About the Author
R. Emmett Tyrrell, Jr. is founder and editor in chief of The American Spectator. His books include the New York Times bestseller Boy Clinton: The Impeachment of William Jefferson Clinton, The Liberal Crack-Up, The Conservative Crack-Up, Public Nuisances, The Future that Doesn't Work: Social Democracy's Failure in Britain and most recently, Madame Hillary: The Dark Road to the White House and The Clinton Crack-Up.