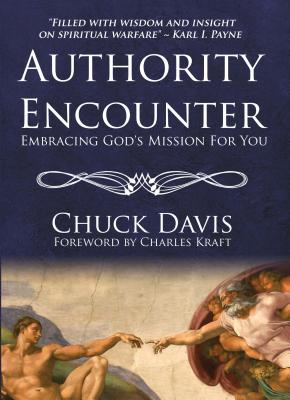 Authority Encounter (Paperback)
Embracing God's Mission for You
Beaufort Books, 9780825306952, 156pp.
Publication Date: May 13, 2013
* Individual store prices may vary.
Description
For those following Jesus, the question of "what now" often enters the mind and heart. In Authority Encounter, pastor Chuck Davis provides clarifying answers and guidance. Davis presents the case that one key aspect of being a Christ follower is the notion of authority. Living in a world that is rooted in power, Christ followers are challenged daily by powers that seek to interrupt or trample their success in the journey through Christ. Davis believes that while followers receive empowerment from the Holy Spirit, this power is only fully operational as they function out of their God-given authority. As believers, everything they need is at their disposal. However, they must actively appropriate their authority, both in attitude and in action. In attitude means bringing all of their life into the experiential knowledge of this authority. They need to immerse themselves in what it means to be positioned in Christ. Davis provides biblical verses that will help readers understand their authority and deepen their understanding of the kingdom of God.
or
Not Currently Available for Direct Purchase