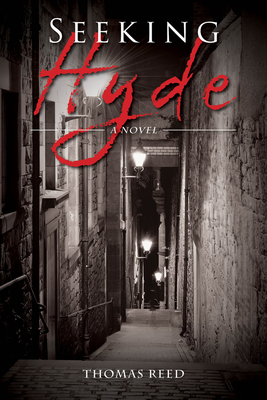 Seeking Hyde (Hardcover)
Beaufort Books, 9780825308833, 350pp.
Publication Date: November 1, 2018
* Individual store prices may vary.
Description
Thomas Reed's debut novel, Seeking Hyde, recounts the fascinating history of Robert Louis Stevenson's epic horror story, Strange Case of Dr. Jekyll and Mr. Hyde. It is the tale of a young author defying his father's wishes by becoming a spinner of romantic yarns. It is the tale of his American wife, ten years older than he, driving her husband hard to write one more great novel before his chronic lung disease carries him away. It is the tale of Stevenson reeling under charges from the mother of an old friend that he had fueled her son's fatal alcoholism through his recklessly Bohemian ways.
Seeking Hyde sticks closely to the biographical record as Robert Louis Stevenson struggles to write another book to be the successor to Treasure Island. After the infamous two characters, Dr. Jekyll and Mr. Hyde, take form in a dream, Stevenson writes passionately for three days, convinced that he has crafted his masterpiece. His wife Fanny, a willful and demanding gypsy, critiques the new work harshly, leading him to burn his manuscript and start over. While the revised tale is published to great acclaim, it is ultimately blamed for inspiring a gruesome series of murders in London's East End. From that tragic historical irony, Seeking Hyde moves beyond the actual story of how Jekyll and Hyde came to be to explore the realm of "what if?" Desperate to address his own guilt, Stevenson enters the dark underworld of Victorian London. As he follows a twisted path through this midnight landscape, the author-turned-detective wrestles with the social demons of prostitution, police corruption, and the hypocrisy of powerful men--ultimately coming face-to-face with Jack the Ripper himself.