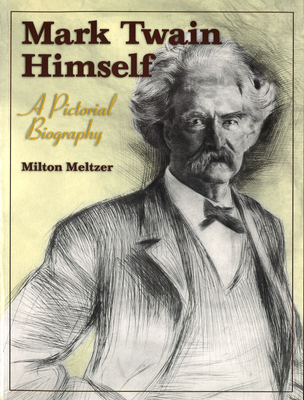 Mark Twain Himself: A Pictorial Biography (Paperback)
A Pictorial Biography
University of Missouri Press, 9780826214126, 303pp.
Publication Date: July 9, 2002
* Individual store prices may vary.
or
Not Currently Available for Direct Purchase
Description
Mark Twain's life--one of the richest and raciest America has known--is delightfully portrayed in this mosaic of words and more than 600 pictures that capture the career of one of America's most colorful personalities. The words are Twain's own, taken from his writings--not only the autobiography but also his letters, notebooks, newspaper reporting, sketches, travel pieces, and fiction. The illustrations provide the perfect counterpoint to Twain's text. Presented in the hundreds of photos, prints, drawings, cartoons, and paintings is Twain himself, from the apprentice in his printer's cap to the dying world-famous figure finishing his last voyage in a wheelchair. Mark Twain Himself: A Pictorial Biography will not only inform and entertain the casual reader but will provide a valuable resource to scholars and teachers of Twain as well.
About the Author
Milton Meltzer has written a great many books for both children and adults, including Dorothea Lange: A Photographer's Life and Carl Sandburg: A Biography. He now resides in New York City. The Mark Twain and His Circle Series, edited by Tom Quirk and John Bird
Praise For Mark Twain Himself: A Pictorial Biography…
"This book would have delighted Mark Twain. He never shrank from the limelight, and here is a sumptuous 300-page quarto devoted to picture and letter-press covering almost every highlight of his long and varied career."—New York Times
"There can be no doubt that this is a book no lover of Mark Twain will wish to be without."—Chicago Tribune
"[Readers] will find here much they have not seen before. . . . Mr. Meltzer's ingenuity in finding materials is particularly striking in his illustrations for the difficult early period, before the camera was in general use and before anyone considered the image of Sam Clemens worth preserving for posterity. . . . Meltzer has done his work well."—New York Herald Tribune
"This book is for leisure hours and quiet meditation. It brings back the life and times of Mark Twain, our greatest humorist, and it holds up as a mirror the early days of our country. It should inspire and help us preserve our priceless heritage of freedom."—Hartford Courant
"Mark Twain Himself ranks as one of the most entertaining works ever produced about one of America's most influential writers. . . . Milton Meltzer has assembled an impressive number of previously unpublished photographs of Mark Twain, his family, the people he knew or wrote about, and the places he saw."—San Francisco Sunday Chronicle
Advertisement