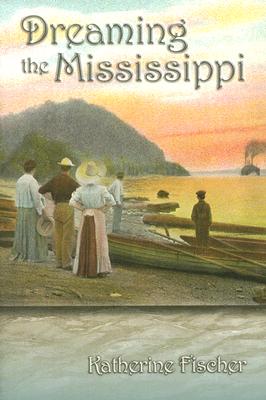 Dreaming the Mississippi
Paperback

* Individual store prices may vary.
Other Editions of This Title:
Hardcover (10/25/2006)
Description
Offering a fresh perspective on the river's environment, industry, and recreation, Dreaming the Mississippi challenges old stereotypes through the experiences of modern Americans who work the barges, rope-swing into muddy bottoms, struggle against hurricane floodwaters, and otherwise find new meaning on this great watery corridor. In an engaging voice, earnest and energetic, Katherine Fischer describes how the river's natural and human histories overlap and interweave as she tells of her own gradual immersion in its life—which led her to buy a house so close to its banks that each spring she must open her basement doors to accept its inevitable floods.
            Fischer blends stories of people living along the river with accounts of national and global consequence. She weaves humorous accounts of river rats and towboat pilots with stories of sandbagging against a flood tide that refuses to be contained. She tells of river hangouts—"joints" that literally join segments of humanity along the river—as she revels in the colorful clientele of her favorite waterfront taverns. Some chapters connect the wildness of this mythical river to outside regions such as the Great Salt Lake and Florida, taking the lure of the mighty Mississippi as far as Japan. Another chapter, about the river's mouth, "Gulf," considers the gulf between engineers and naturalists—and between America's haves and have-nots—as it offers heartfelt reflections on Katrina's wrath.
            Through compelling words and photographs, Dreaming the Mississippi invites readers to taste life on today's Mississippi, as sweet, tangy, and wildly cantankerous as it gets. In conveying her understanding of contemporary life along the river's length, Katherine Fischer has much to teach us not only about reverence for this glorious American waterway but also about our eternal connections to the natural world.
Praise For Dreaming the Mississippi…
Deep, elegant, and intimate."—John M. Barry, author of Rising Tide: The Great Mississippi Flood of 1927 and How It Changed America
"Dreaming the Mississippi tells engaging tales about the complex relationship between humans and one of the great rivers. In the book, Kate Fischer gives voice to the wild soul of the Mississippi and to our own wild souls. 'Leave something untamed' is her bracing and welcome message."— Lorraine Anderson, author of Literature and the Environment: A Reader on Nature and Culture
"Readers will find here an uncharacteristically frank account not only of the condition of the Mississippi River, but of Fischer and her family's relationship to it. It is a fresh and refreshing view of life on, in, and near this great goddess of a river, written by a person who, it is clear, is deeply in love with it and with life. I have no trouble identifying with her kinship for its natural and cultural history and heritage, so deeply engrained in those of us who call the banks of the Mississippi River home."—Dan McGuiness, Director, Audubon Mississippi River Program
University of Missouri, 9780826216861, 224pp.
Publication Date: October 25, 2006
About the Author
Katherine Fischer is Associate Professor of English at Clarke College, a consultant to the National Mississippi River Museum and Aquarium, and a newspaper columnist. She lives on both sides of the Mississippi—atop river bluffs in Dubuque, Iowa, and on the floodplain of a backwater slough at Frentress Lake, Illinois.
In "Itasca," the author notes that the book does not follow chronological order. How might the book have been different if Fischer had followed sequential order?
Discuss causes of environmental damage to the Mississippi chronicled within the book.
Relate concerns of flooding and human intervention with the river to recent natural catastrophes in the news. What similarities do you find?
Discuss stereotypes of the Mississippi and how Dreaming the Mississippi offers alternatives to such myths.
Although the author points a finger at others for wreaking havoc on the river, in what ways does she acknowledge her own guilt when it comes to interfering with nature?
"Talk of allowing nature to take its own course levels social class barriers and makes country and city dwellers, often at odds with one another, close as two kernels on a cob of Iowa sweet corn." Find experiences from the book that support the author's assertion.
"Brine" and "Sho-Gunning the Mississippi" take readers away from the shores of the Mississippi. What perspectives do these off-location chapters offer?
In Mark Twain's The Adventures of Huckleberry Finn, Huck often goes to the river to escape the struggles and complexities of city life. In what ways does Fischer find similar refuge on the Mississippi?
The hunt for a river residence is one of numerous everyday events exaggerated in the book. Note others. Discuss what is gained through such exaggeration.
Fischer rarely misses an opportunity to create metaphors, coin new phrases, and play with language. Discuss the effects on the book overall as a result of these language acrobatics.
Compare Dreaming the Mississippi with other "Sense of Place" books.
Throughout the book, the author grapples not only with environmental issues, but also with the concerns of a mother, teacher, citizen, and writer. In what ways does she find answers or resolve such concerns?
Discuss the sense of celebration and carpe diem that permeates much of the book.
or
Not Currently Available for Direct Purchase