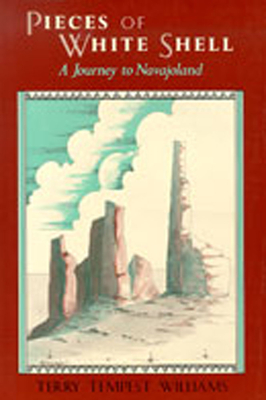 Pieces of White Shell (Paperback)
University of New Mexico Press, 9780826309693, 176pp.
Publication Date: May 1, 1987
* Individual store prices may vary.
Description
This unusual book is an introduction to Navajo culture by a storyteller. Steeped in the lore of the Navajo reservation, where she worked as a teacher, the author came to see Navajo legend and ritual as touchstones for evaluating her own experience. She presents them here as a means for all people to locate their own history, traditions, and sense of how to live well.
"To know the oral tradition of Native American people is to feel the sensitivity and sensuality of language in its clearest motion and light, and this Williams has achieved in her appreciation of that tradition."--Simon Ortiz
"Pieces of White Shell is vibrant--full of risk, gentleness, wonder, and humility."--Barry Lopez
"This book is both informative and enormously evocative. Exposition and description are powerfully reinforced by recurrent passages in the mode of poetry and drama."--Brewster Ghiselin