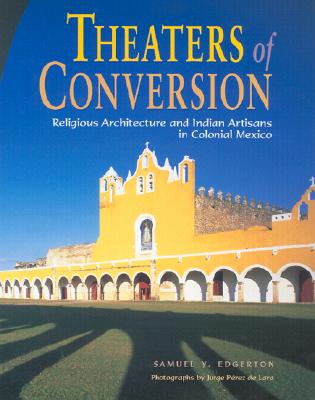 Theaters of Conversion (Hardcover)
Religious Architecture and Indian Artisans in Colonial Mexico
University of New Mexico Press, 9780826322562, 368pp.
Publication Date: May 1, 2001
* Individual store prices may vary.
Description
Mexico's churches and conventos display a unique blend of European and native styles. Missionary Mendicant friars arrived in New Spain shortly after Cortes's conquest of the Aztec empire in 1521 and immediately related their own European architectural and visual arts styles to the tastes and expectations of native Indians. Right from the beginning the friars conceived of conventos as a special architectural theater in which to carry out their proselytizing. Over four hundred conventos were established in Mexico between 1526 and 1600, and more still in New Mexico in the century following, all built and decorated by native Indian artisans who became masters of European techniques and styles even as they added their own influence. The author argues that these magnificent sixteenth and seventeenth-century structures are as much part of the artistic patrimony of American Indians as their pre-Conquest temples, pyramids, and kivas. Mexican Indians, in fact, adapted European motifs to their own pictorial traditions and thus made a unique contribution to the worldwide spread of the Italian Renaissance.
The author brings a wealth of knowledge of medieval and Renaissance European history, philosophy, theology, art, and architecture to bear on colonial Mexico at the same time as he focuses on indigenous contributions to the colonial enterprise. This ground-breaking study enriches our understanding of the colonial process and the reciprocal relationship between European friars and native artisans.