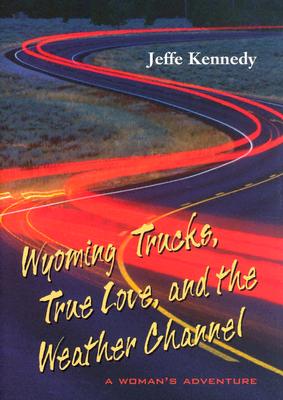 Wyoming Trucks, True Love, and the Weather Channel (Hardcover)
A Woman's Adventure
University of New Mexico Press, 9780826333698, 175pp.
Publication Date: March 1, 2004
* Individual store prices may vary.
Description
These essays explore the challenges Jeffe Kennedy has faced as a woman, a Westerner, a father-less daughter, a stepmother, a biologist, and a girl with hair of no specific color. From the book's opening in a cornfield, where Kennedy is searching for the twenty-five-year-old site of the plane crash that killed her father, she seems to be in constant motion. She is the feminist adolescent, ashamed to win a prize in home economics who learns to take joy in her pastry skills. She is the scientist struggling with mortality, the liberal learning to shoot a gun.
"With cheeky wisdom, Jeffe Kennedy explores the extraordinary moments that transform ordinary lives. No revelation--from the meaning of the death of a parent to being a blonde--is too big or small for this Colorado-born biologist to dissect. Her insights tell us a lot about the way lives enhanced by real convictions are formed."--Vicki Lindner, author of Outlaw Games
" Kennedy] writes vividly and with great clarity. Her sensitivity and empathy for other people enhances an unusually authentic ability to establish three-dimensional characterization."--Lee Gutkind, editor, Creative Nonfiction
or
Not Currently Available for Direct Purchase