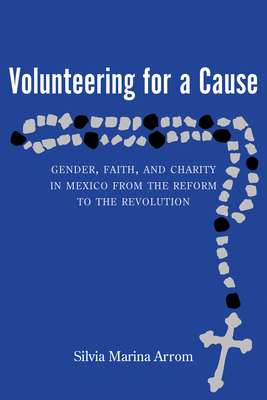 Volunteering for a Cause (Paperback)
Gender, Faith, and Charity in Mexico from the Reform to the Revolution
University of New Mexico Press, 9780826341884, 296pp.
Publication Date: February 15, 2016
* Individual store prices may vary.
Description
This thoughtful study challenges a number of widespread assumptions about the role of Catholicism in Mexican history by examining two related Catholic charities: the male Society of St. Vincent de Paul and the Ladies of Charity of St. Vincent de Paul. With thousands of volunteers, these lay groups not only survived the liberal reforms of the mid-nineteenth century but thrived, offering educational, medical, and other services to hundreds of thousands of poor people.
Arrom stresses the prominence of women among the volunteers, showing the many ways that Catholicism promoted Mexican modernization rather than being an obstacle to it. Moreover, by reinserting religion into public life, these organizations defied the secularizing policies of the Mexican government. By comparing the male and female organizations collectively, the work shows that the relationship between gender, faith, and charity was much more complicated than is usually believed, with devout men and women supporting the Catholic project in complementary ways.