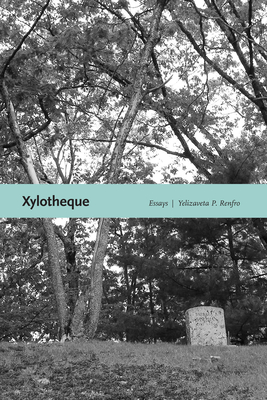 Xylotheque (Paperback)
Essays
University of New Mexico Press, 9780826354587, 153pp.
Publication Date: April 15, 2014
* Individual store prices may vary.
Description
Trees are guiding symbols for Yelizaveta P. Renfro in her life and in her work. Combining memoir and nature writing, this book comprises nine essays that represent different seasons and slices of time, not unlike the rings of a tree. No two rings are alike, but each accretes to the next, creating, section by section, a life.
"In these profound and moving essays, Yelizaveta Renfro applies a scientist's eye for detail and a reporter's investigative prowess to the essential questions of our nature, human and otherwise. Her personal and botanical inquiries into the themes of growth, death, and time evoke Annie Dillard and Edward Abbey."--Justin St. Germain, author Son of a Gun: A Memoir
"A book of raw power and unflinching wisdom, the kind that cannot be relegated to any particular time or period but which seems to speak out of eternity itself. Like Annie Dillard's For the Time Being, it dares to look without blinking at humanity's peculiar and brief place on this earth, and does so with integrity and poetical insight."--Robert Vivian, author of The Least Cricket of Evening