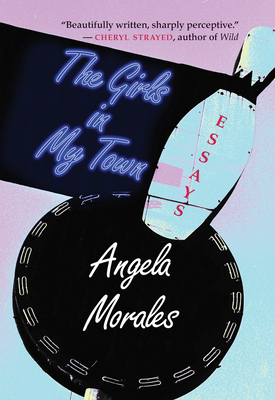 The Girls in My Town (Paperback)
Essays (River Teeth Literary Nonfiction Prize)
University of New Mexico Press, 9780826356628, 184pp.
Publication Date: April 1, 2016
* Individual store prices may vary.
Description
Winner of the 2017 PEN/Diamonstein-Spielvogel Award for the Art of the Essay
The autobiographical essays in The Girls in My Town create an unforgettable portrait of a family in Los Angeles. Reaching back to her grandmother's childhood and navigating through her own girlhood and on to the present, Angela Morales contemplates moments of loss and longing, truth and beauty, motherhood and daughterhood. She writes about her parents' appliance store and how she escaped from it, the bowling alley that provided refuge, and the strange and beautiful things she sees while riding her bike in the early mornings. She remembers fighting for equal rights for girls as a sixth grader, calling the cops when her parents fought, and listening with her mother to Helen Reddy's "I Am Woman," the soundtrack of her parents' divorce. Poignant, serious, and funny, Morales's book is both a coming-of-age story and an exploration of how a writer discovers her voice.