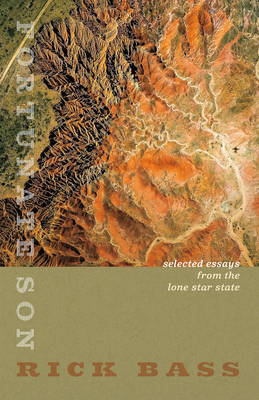 Fortunate Son
Selected Essays from the Lone Star State
Paperback

* Individual store prices may vary.
Description
Rick Bass's Fortunate Son is a literary tour of the Lone Star State by a native Texan of exceptional talent. The essays encompass a Texas that is both lost and found, past and present. The stories reach from Galveston Bay to the Hill Country outside Austin, and from Houston in the 1960s to today. They are bound together by a deep love and a keen eye for the land and its people and by an appreciation for what is given, a ruefulness for what is lost, and a commitment to save what can be saved.

This is a journalist's Texas scrapbook, then: a firefighting story, a musical pilgrimage, a ramble in Texas's tiniest public wilderness (one of only five in the entire state). Fishing with my father and uncle on a lake that is partly in Texas and partly in Louisiana; flying around the borders of Texas--usually defined by water, a resource that will vanish in much of the state within our lifetime; hanging out at my parents' cattle farm down near Goliad; reading the work of Texans before me.--from the Introduction
High Road Books, 9780826362452, 216pp.
Publication Date: March 15, 2021