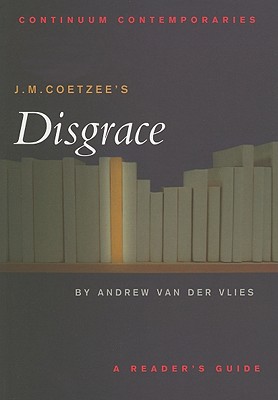 J.M. Coetzee's Disgrace (Continuum Contemporaries)
Paperback

* Individual store prices may vary.
Description
One of the most widely read novels by a South African-born writer or 'about' South Africa, Nobel Laureate J.M. Coetzee's (second) Booker Prize-winning novel, Disgrace (1999), is a firm favourite with reading groups and a fixture on many university-level courses on postcolonial or international literatures in English. Sometimes regarded as offering a bleak picture of post-apartheid South Africa, Disgrace has also been read as an ultimately hopeful novel about renunciation and redemption.
This introduction offers an indispensable guide to the historical contexts and critical ideas necessary for an informed and rewarding engagement with one of the most significant novels of the last quarter century. Offering an overview of the author's career, informed discussion of the novel's setting and references, this guide considers such issues as the representation of race, gender, the land, and animals, and its concern with language, power, music, confession, and allegory. It provides a discussion of the novel's critical and popular reception, a comprehensive guide to further reading, and questions for discussion.
Continuum, 9780826406613, 124pp.
Publication Date: March 4, 2010
About the Author
Andrew van der Vlies was born in South Africa and educated both there and at the University of Oxford, UK. He is author of South African Textual Cultures (2007) and associate editor of the Oxford Companion to the Book (2010). He teaches in the School of English and Drama at Queen Mary, University of London, UK.