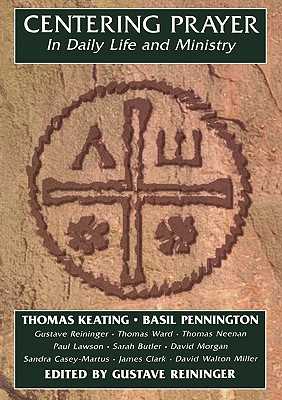 Centering Prayer in Daily Life and Ministry (Paperback)
Continnuum-3PL, 9780826410412, 144pp.
Publication Date: May 1, 1997
* Individual store prices may vary.
Description
This book, with its ecumenical group of contributors, celebrates Centering Prayer as a common ground for Christian unity. It marks the first time that people other than William Meninger, Basil Pennington, and Thomas Keating (the three Trappist monks who distilled Centering Prayer from the Christian contmeplative heritage) have written in depth on Centering Prayer, its benefits and effects in daily life and ministry. There are pieces by Thomas R. Ward, Jr., Gustave Reininger, Thomas Neenan, David Walton Miller, Paul Lawson, Sarah Butler, David Forbes Morgan, Sandra Casey-Martus, and Jim Clark.
About the Author
Father Thomas Keating is known throughout the world as an exponent, teacher, and writer on contemplative prayer. A Cistercian (Trappist) monk of St. Benedict's Monastery, Snowmass, Colorado, he is a founder of the Centering Prayer Movement and of Contemplative Outreach. He is the author of numerous books, particularly of the trilogy Open Mind, Open Heart; Invitation to Love; and The Mystery of Christ. Among his most recent books is The Daily Reader for Contemplative Living, compiled by S. Stephanie Iachetta. Gustave Reininger is a founder and for many years a trustee of Contemplative Outreach, an ecumenical network that teachers Centering Prayer in churches, schools, and places of work.