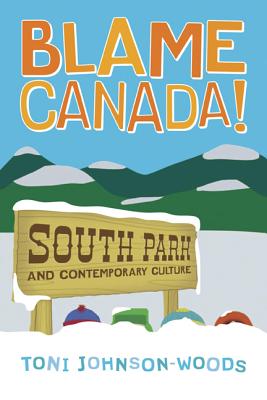 Blame Canada!
South Park and Contemporary Culture
Hardcover

* Individual store prices may vary.
Description
Now running into its tenth season, South Park has still not "jumped the shark." Satirically edgier than The Simpsons, South Park responds immediately to cultural controversies: four days after Saddam Hussein's capture, an episode lampooned it, and the show has no fear in tackling subjects as divisive and outlandish as Terry Schiavo, The Passion of the Christ, Tom Cruise's alleged homosexuality, and Michael Jackson. Its mixture of iconoclasm, cultural referents, and intertextuality makes it the perfect lens through which to examine contemporary popular culture in America - and television's role in the creation of that culture.
Blame Canada is a smart, readable book that will appeal to the show's many fans, placing the show in a tradition of fearless and often foul-mouthed satire dating back as far as Rabelais.
Bloomsbury Academic, 9780826417305, 288pp.
Publication Date: March 1, 2007
About the Author
Toni Johnson-Woods is President of the Pop Culture Association of Australia (PopCANNZ) and Senior Lecturer in the English, Media Studies and Art History School at the University of Queensland.
or
Not Currently Available for Direct Purchase