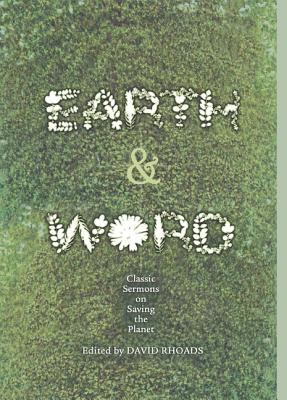 Earth and Word (Paperback)
Classic Sermons on Saving the Planet
Bloomsbury Academic, 9780826428288, 320pp.
Publication Date: May 1, 2007
* Individual store prices may vary.
Description
With temperatures warmer than they have been in decades and major hurricanes and storms occurring with increasing frequency, the fragility of the environment is on everyone's mind these days. For centuries, the Christian religion has preached a dominion of the earth, which has turned into one community's exploitation of the environment in the name of religion. As the sermons in Earth and Word demonstrate, a vast portion of the Christian community does not endorse or condone the destruction of the environment in the name of God. This singular collection gathers the voices of many environmentalists, theologians, preachers, and activists who have spoken in support of saving the planet. Included in this collection are compelling and provocative sermons from such infl uential fi gures as Wendell Berry, Thomas Berry, John Cobb, William Slone Coffi n, Bill McKibben, Sallie McFague, Joseph Sittler, and Barbara Brown Taylor. In each of these sermons, the authors explore the deep relationship between thinking religiously and thinking ecologically.
Rhoads has performed a great service in drawing together in one place these timeless and classic sermons on a vital topic for today.
About the Author
David Rhoads is Professor of New Testament at the Lutheran School of Theology, Chicago.
or
Not Currently Available for Direct Purchase