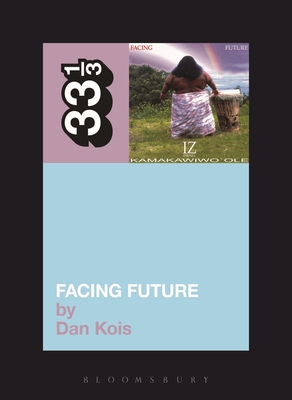 Facing Future (33 1/3 #70) (Paperback)
Continuum, 9780826429056, 168pp.
Publication Date: January 1, 2010
* Individual store prices may vary.
Description
Even at four in the morning, the strip clubs and watering holes surrounding the Honolulu studio were still hopping. The recording engineer heard a car pull into the lot, and soon the biggest man he had ever seen walked in. When he stepped into the studio, the floated floor shifted beneath the engineer's feet. Israel Kamakawiwo'ole engulfed the engineer's hand in his and said, "Hi, bruddah."
The product of that impromptu recording session, a delicate medley of "Somewhere Over the Rainbow" and "What a Wonderful World," has driven sales of Facing Future to nearly two million copies. Each time the medley is licensed to appear in advertisements, in movies, even on American Idol, Mainlanders embrace it anew as a touch of the unfamiliar in their otherwise staid record collections. But in Hawai'i, a state struggling with the responsibility of its native heritage, Facing Future is much more. Gaining unprecedented access to Israel's family, friends, and colleagues, Dan Kois tells the remarkable story of Bruddah Iz and the album that changed his life-and his death.
About the Author
Dan Kois is a contributing writer to New York magazine and a film critic for the Washington Post. He was the founding editor of New York's culture blog, Vulture, and has written for the New York Times, Slate, the Oxford American, Television Without Pity, and Honolulu Magazine. He lives in Arlington, Virginia.