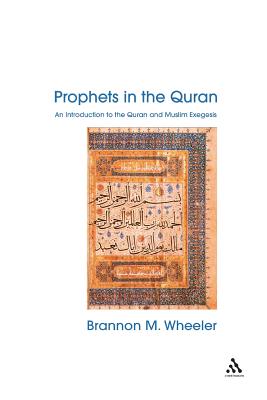 Prophets in the Quran
An Introduction to the Quran and Muslim Exegesis (Comparative Islamic Studies)
Paperback

* Individual store prices may vary.
Description
What was the name of Noah's son who did not survive the Flood? Why do Pharaoh and Haman build the Tower of Babel? For what reasons does Moses travel to the ends of the Earth? Who is the 'Horned-One' who holds back Gog and Magog until the Day of Judgement? These are some of the questions answered in the oral sources and Quran commentaries on the stories of the prophets as they are understood by Muslims. Designed as an introduction to the Quran with particular emphasis on parallels with Biblical tradition, this book provides a concise but detailed overview of Muslim prophets from Adam to Muhammad. Each of the chapters is organized around a particular prophet, including an English translation of the relevant verses of the Quran and a wide selection of classical, medieval and modern Muslim commentaries on those verses. Quran commentaries include references to Sunni and Shi'i sources from Spain, Central Asia, the Middle East and Africa. An extensive glossary provides an annotated list of all scholarly transmitters and cited texts with suggestions for further reading.This is an excellent book for undergraduate courses, and students in divinity and seminary programmes. Comparisons between the Quran and Bible, and among Jewish, Christian and Islamic exegesis are highlighted. Oral sources, references adapted from apocryphal and pseudepigraphical works, and inter-religious dialogue are all evident throughout these stories of the prophets. This material shows how the Quran and its interpretation are integral to a fuller and more discerning understanding of the Bible and its place in the history of Western religion.
Bloomsbury Publishing PLC, 9780826449573, 400pp.
Publication Date: June 1, 2002
About the Author
Brannon Wheeler is Associate Professor of Islamic Studies and Comparative Religion at the University of Washington in Seattle where he is also coordinator of the new programme in Comparative Islamic Studies. He has published widely on Quranic Studies and Islamic Law with particular focus on the evolution of Islam in late antiquity and the early medieval world of the Mediterranean and Near East.