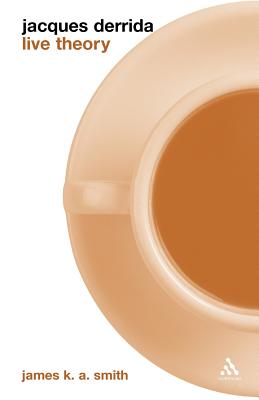 Jacques Derrida
Live Theory
Paperback

* Individual store prices may vary.
Description
Jacques Derrida: Live Theory is a new introduction to the work of this most influential of contemporary philosophers. It covers Derrida's corpus in its entirety - from his earliest work in phenomenology and the philosophy of language, to his most recent work in ethics, politics and religion. It investigates Derrida's contribution to, and impact upon such disciplines as philosophy, literary theory, cultural studies, aesthetics and theology. Throughout, the key concepts that underpin Derrida's thought are thoroughly examined; in particular, the notion of 'the Other' or 'alterity' is employed to indicate a fundamental continuity from Derrida's earliest to his latest work. The text emphasizes the importance of understanding Derrida's philosophical heritage as the key to understanding the interdisciplinary impact of his project. In the wake of Derrida's death, the book includes an interview that interrogates the very notion of live theory as a way into the core themes of deconstruction.
Continnuum-3PL, 9780826462817, 176pp.
Publication Date: September 15, 2005
About the Author
James K. A. Smith is Associate Professor of Philosophy at Calvin College, Michigan.