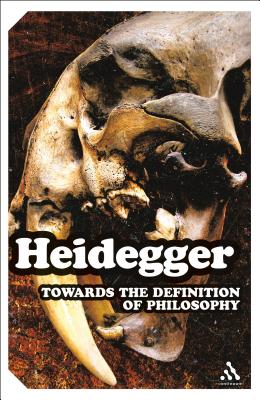 Towards the Definition of Philosophy (Athlone Contemporary European Thinkers) (Paperback)
Continnuum-3pl, 9780826463159, 208pp.
Publication Date: July 4, 2002
Description
Towards the Definition of Philosophy brings together - in their first English translation - two of Heidegger's seminal lecture courses, The Idea of Philosophy and the Problem of Worldview and Phenomenology and Transcendental Philosophy Value, as well as the lecture, On the Nature of the University and Academic Study. The volume also includes a short glossary.
About the Author
Martin Heidegger (1889-1976) is regarded as one of the twentieth century's most important philosophers. Ted Sadler was formerly Lecturer in Philosophy at the University of Sydney, Australia. His publications include Heidegger and Aristotle: The Question of Being (Continuum, 1996) and Nietzsche: Truth and Redemption (Continuum, 1995).
Advertisement