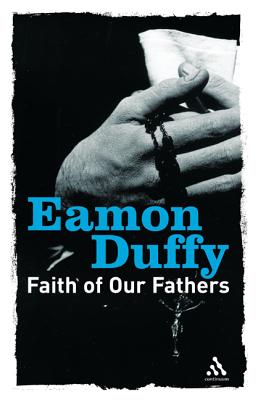 Faith of Our Fathers: Reflections on Catholic Tradition (Paperback)
Reflections on Catholic Tradition
Continuum, 9780826476654, 187pp.
Publication Date: October 3, 2006
Description
'The richness of the Church's past is a liberation, not a straitjacket. It is a source of confidence in launching into and uncharted future.' Eamon Duffy is both a practising Roman Catholic and distinguished historian, whose writings have changed the course of English Reformation studies. In Faith of Our Fathers, Duffy considers the range of Catholic belief and practice, from prayer for the dead and veneration of the Eucharist, to the place of Mary and the authority of the Pope. In the process he explores the ways in which religious tradition can be a vital Christian resource in the turbulent modern world.
'A lively and vivid assessment' --Universe
'Erudite without being didactic, reflective and personal without being uncomfortably confessional... Duffy's exploration is lucid and sincere.' --Doctrine & Life.
About the Author
Eamon Duffy is Professor of the History of Christianity at the University of Cambridge, UK, and a Fellow of Magdalene College. His most recent book was Fires of Faith (Yale UP, 2009).Two previous titles, Faith of Our Fathers (2004) and Walking to Emmaus (2006), were both published by Continuum.
Advertisement