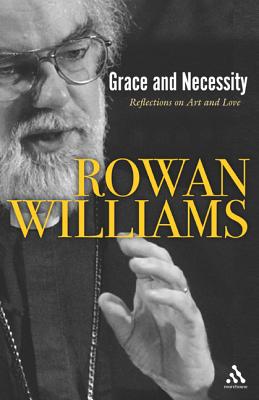 Grace and Necessity: Reflections on Art and Love (Paperback)
Reflections on Art and Love
Morehouse Publishing, 9780826481504, 172pp.
Publication Date: June 7, 2006
* Individual store prices may vary.
or
Not Currently Available for Direct Purchase
Description
In this original book Rowan Williams sketches out a new understanding of how human beings open themselves to transcendence. Drawing on the French Catholic philosopher Jacques Maritain, the Welsh poet and painter David Jones, and the American novelist Mary Flannery OConnor, Rowan Williams fulfils his ambition for Christianity to engage with contemporary culture, and that a man who holds highest office in the Church has the time and intellectual energy to write such original theology is encouraging for us all.
Unabashedly erudite in tone, this book may appeal to scholars and readers interested in grappling with a debate that has probably been engaged as long as there have been artists and theologians.' "Publishers Weekly"
'Discusses important issues in a profound and original way.' "Church of England Newspaper"
v.
About the Author
The Rt. Hon. and Most Reverend Rowan Williams is Archbishop of Canterbury. He was formerly Lady Margaret Professor of Divinity at Oxford and Archbishop of Wales.
Advertisement